Reading Time:
4
minutes
This post was written by TCCS member, Kate Merryweather
---
Quiet times happen to us all. As a copywriter with seven years of experience, I recently found myself in a quiet stage. What did I do? Got busy.
Here's 19 productive steps you can take to get ahead, improve your processes, and find new clients when copywriting work goes quiet.
From upping your network game to preparing content in advance to stalking leads on LinkedIn, there's plenty of work to be done that will pay off down the line. Your future self will thank you.
1. Panic. Seriously, if work is getting quiet, now is a perfectly good time to panic.
It's your livelihood.
When you have bills and mortgages to pay, it can be incredibly stressful to lose income.
So, don't listen to anyone who says not to panic. That's nuts.
Panic as much as you want. Then move on to the rest of the items on this list.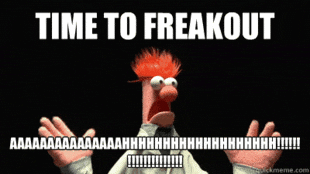 2. Watch the TCCS (and other) job boards like a mofo.
Don't email responses.
Give the leads a call.
First in gets the curly fries.
3. Audit your website.
Freshen up outdated pages, optimise your images, ensure it's responsive and mobile-friendly.
Does your website look like it belongs in 2019 or 2012?
For the love of pancakes, get rid of any sliders on your website.
Plus, banish any images of fingers tapping on keyboards. (Could it *be* any more cliché?)
4. Gather case studies.
Publish them on your website so your portfolio is looking smick.
5. Consider your niche.
By specialising in an area, you can establish a reputation for being the go-to expert copywriter in real estate, finance, beauty, or lifestyle brands.
6. Brush up on your LinkedIn game.
Request connections from potential clients in your niche, and post content on how you can solve their problems.
Refine your bio, ask for referrals, and leave thoughtful comments (Gary Vee says 90 comments per day but he's nuts.)
Publish interesting posts, showing off your pithy writing skills in the process.
Instead of posting links to your blog, write native LinkedIn articles, and watch your visibility soar.
Do Kate's LinkedIn course.
7. Take a deep dive into your SEO and find out which pages are ranking best.
Do one of The Recipe for SEO Success courses to jump a few notches on the Google search rankings.
8. Sort out your Google My Business page.
Write posts, add images, and invite customers to give you reviews. I find humorous I'm-not-begging-but-I-am-begging requests work.
9. Write blogs in advance.
When you're busy down the track, you'll have pre-written blog posts prepared and ready to publish.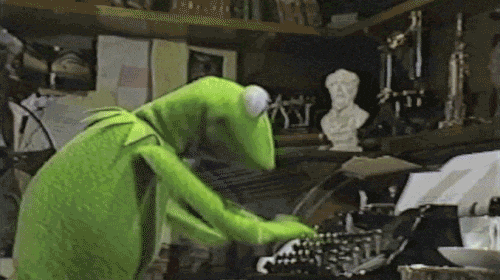 10. Unless you are starving, don't reduce your prices to be more competitive.
On the contrary. Review your prices by doing the Toon pricing course.
11. Update your timesheeting process.
Watching the clock is the only way to see exactly how long jobs take you and which are most profitable.
12. Guest blog. Pitch guest articles for high domain authority websites.
You will raise your profile and you may get a juicy backlink which helps your SEO.
13. Increase your network.
Your clients may need suppliers like developers, photographers, videographers, graphic designers, and social media managers. You can helpfully refer your clients to your network of experts (and they can refer to you too = $ker-ching$).
14. Review your workflow.
How can you automate oft-repeated processes? Write a sequence of emails as templates for each step in your copywriting process. Check out workflow and project management tools like Asana, Basecamp, or Dubsado so your client experience is ultra profesh.
15. Polish up your proposals.
Ditch your dorky Microsoft Word proposal and create something snazzy on Canva.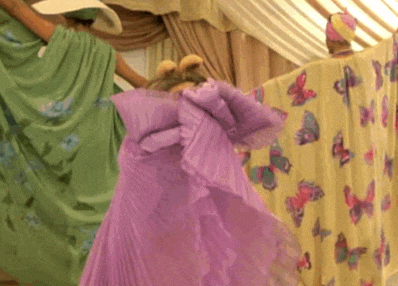 16. Network.
Kick-off your moccasins, pluck your monobrow and enter the world of face-to-face networking. Wear your TCCS 'copy beast' badge as a conversation starter.
17. Tell people you are available.
A regular client of mine was surprised when I told her things were quiet. She hadn't been giving me briefs because she thought I was busy.
So, when copywriting work goes quiet, get in touch with previous clients and let them know you're available.
18. Subcontract to other TCCS members.
There are plenty of opportunities for subcontracting to senior copywriters. Put your hand up.
19. Update your email signature.
You can do cool things like beg for ask for reviews, share your availability over coming weeks or link to your newsletter.
Guess what?
I've been following the items on this list and I've booked in two juicy projects. So it works.
But also?
My slump coincided with school holidays, so I've been playing Footy Feud, learning to floss, watching Disney movies, and making apple cakes in my Thermomix. So it's cool to take a break from freelancing. My list is here when you need it.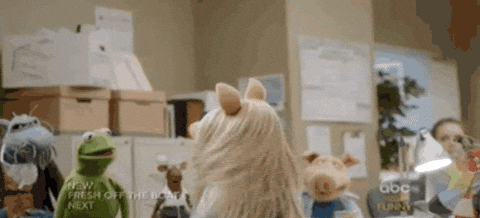 About Kate 
Kate Merryweather is a freelance copywriter and mum of three who annoys people by talking about her Thermomix. She specialises in copywriting for digital marketing agencies and likes borrowing books from the library she will never read.