Reading Time:
7
minutes
And build your credibility as a copywriter
This post was written by TCCS member, Nerissa Bentley
---
Research is essential for good copywriting.
Without it, you won't know enough about your subject matter, your client's objectives, or your target audience to write effectively.
But knowing how to research as a copywriter, where to find your facts, and how much to include in your writing can be tricky.
So here's a guide on research and referencing that will help you research like a pro and help build your credibility as a copywriter.
What is research?
Research is simply asking questions and gathering information which, if you're a copywriter, you do plenty of already.
Taking a client brief? That's research.
Looking for SEO keywords? Research.
Trawling the internet for 'dinners I can cook in 90 seconds'? Research.
(For the record, there's not much you can cook in 90 seconds unless you're interested in heating up a frozen meal.)
But sometimes you need to do more in-depth research.
The importance of research
Research is often needed to learn about an industry you're not familiar with. It can help add authority to your message and client brand, and is definitely needed if you don't want to look like a goofball!
The two main reasons to conduct research are:
to better understand your subject matter so you can write about it with authority
to find useful statistics or facts you can include in your content to add to the overall piece.
Generally, research isn't required when you're:
writing opinion pieces (although you could add a statistic or two depending up the article)
writing from your own experience
the 'expert' on what you're writing about.
But in some situations research is essential, such as when you're writing about:
health or medical topics
legal issues
commercial and financial trends
scientific breakthroughs.
How to research
Limit your time
Work out how far down the rabbit hole you need to go.
If you like the challenge of finding obscure statistics, or a golden nugget of information that isn't widely known, you can easily lose track of time and get lost in the Google vortex.
Factor some research time into your quote, and then stick to the time you gave yourself so you don't blow out the time you've allocated for your project.
The amount of time you'll need will depend on the complexity of the piece, but 45–60 minutes is usually sufficient for most copywriting jobs.
Use credible sources
Make sure you use credible sources of information. (I'll talk more about this later.)
Create a separate research document
Dump your research into a separate document rather than adding it to your working document.
Keeping your research in one place means you'll have to refer to only one source of information while you're writing instead of 47 browser tabs.
Tip: Your 'research document' is where you dump information you have copied from somewhere else. Make sure you re-write this information in your own words, or you run the risk of plagiarism. (Another reason why you shouldn't put it in your working document).
Make notes about your research
Before you paste your information into your research document, make a few notes about the information. This may be:
why it's relevant to your article
the section you'll use it in
how it supports your argument
Always record the source of your information (the name of the website/organisation, the title of page/section, the URL of where it came from, etc.) This makes it easy to refer to the original source and will help when it comes to referencing.
Where to source your information
Knowing where to source your information is critical. Not all information on the internet is accurate.
And using the wrong source can leave you with egg on your face (and possibly a legal issue).
Use:
Official industry organisations
Industry peak bodies
Accredited government agencies
Credible research studies
Annual reports
Official press releases (but double-check the facts)
Don't use:
Wikipedia (see caveat below)
Other people's blogs (even if they're 'experts' in their field)
Newspaper articles or other media sources (unless you're referring to something that happened in the media)
Published material that doesn't include its own set of credible references
About research studies
Including a reference to a research study can add significant weight to your content, as well as help build your client's authority.
But there are credible studies, and then there are – well, not so credible.
Look for studies that:
were conducted by credible institutions or researchers
are published in credible, peer-reviewed scientific journals
include an abstract
include the purpose of the study and the methodology used
based their findings on a large and diverse sample size
support and build on other research findings
weren't funded by an organisation that's biased towards a
particular outcome
are no more than five years old.
Google scholar is the perfect search engine to begin looking for research studies.
Tip: Don't overload your piece with references to scholarly research unless your client specifically asks for it. Too much information can make it look like you're trying too hard. And only reference studies that are relevant to your piece. Don't write your content to fit around a study.
About Wikipedia
Wikipedia is not a credible source of information as it can be edited by anyone. So never use it in your list of references.
However, it can be a useful starting point when trying to understand a topic.
There are often lots of links and references below the article as well, which can point you to more credible information sources.
How much research should you include?
How much research to include will depend on your client's brief.
So make sure you ask your client how much (if any) research they want you to reference in their project. Some clients (especially those in the health and medical fields) like a lot.
Remember, part of the reason for doing research as a copywriter is to learn about your subject matter. Just because you've done the research don't you don't need to stuff it all into your content. Use it only if it's useful.
Tip: Avoid using research to make yourself look smart.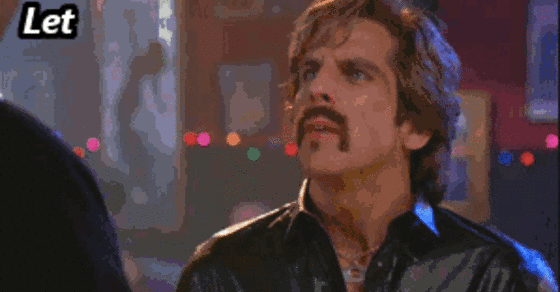 How to reference?
There are a couple of ways to reference. And the 'right' way may be determined by your client's style guide.
In-text referencing
In-text referencing is a way to refer to a source you used to garner information. If you use this method, make sure you quote the original source of the information rather than making a general statement.
This is particularly important if you're reporting facts or figures that could be disputed.
For example, writing 'According to the Heart Foundation, more than 43,000 Australians died from cardiovascular disease in 2017' is preferable to 'More than 43,000 Australians died from cardiovascular disease in 2017'.
When referencing a research study, avoid writing 'A study found a, b, and c'. Instead, quote the source of the original study (and link to it as well) and say, 'A 2017 study by Harvard University, published in (name of journal), found a, b, and c'.
With this method of referencing can also include either:
hyperlinks to the original source of the information (e.g. 'Over

43,000 Australians

died from cardiovascular disease in 2017')
an endnote with your source of information contained in a list of references at the end of your content (e.g. 'More than 43,000 Australians died from cardiovascular disease in 20171').
Once again, check whether your client has a preferred method for referencing.
Listing your references
If you've used research in your content, it's important to include a list of references and send it to your client. They may want to publish it with your piece, or they may just want to keep it on file in case someone questions where they gleaned their facts from.
How to present your references often comes down to your client's style guide. Some clients will be happy with URL links to your information sources, while others may follow a specific referencing style.
Always ask your clients whether they have a specific referencing style you should follow.
If they don't, then Harvard is a good choice, as most universities use it as their preferred reference guide. Here is an excellent guide on how to reference sources using Harvard Referencing.
Final tips on referencing
List in-text references at the bottom of your piece in the order they're used. This is especially important for endnotes.
Any references you used but didn't refer to in your content can be listed after your in-text references under the heading 'Other sources'. List them alphabetically either by source (e.g. Australian Bureau of Statistics) or author (e.g. Smith, John)
Always include a URL for your source
It may be appropriate to include the date the research was published or last updated and the date you accessed it. Check with your client about this.
Remember, research should be something you do to write better content. Don't use it to show off or make yourself look smart.
Over to you
If you liked this article or found it helpful, please share it.
About Nerissa Bentley
Nerissa Bentley is The Melbourne Health Writer. She uses credible, up-to-date research to help national organisations and global corporations create high-quality health and medical content that connects with patients and the wider community.